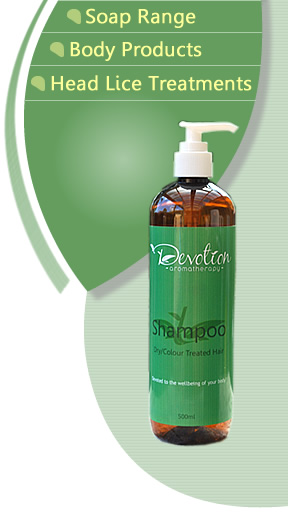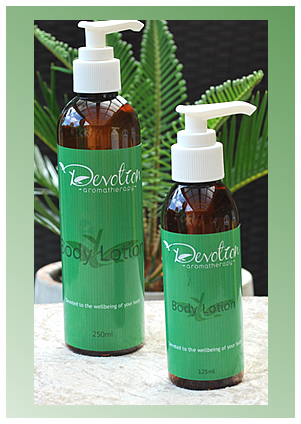 This is a wonderfully moisturising body lotion that is light and easily absorbed into the skin. Beautiful camellia and avocado oils make it a perfect after-sun moisturiser or to re-hydrate skin at any time of the year. White tea extract is also added for its antioxidant benefits.
Spray on some Devotion Toner Spray to prepare your skin then apply liberally all over your body.
Ingredients:
Water, Emulsifying Wax, Hemp Seed Oil organic, Vegetable Glycerine, Rose Hip Oil, Shea Butter, Macadamia Nut Oil, Cetyl Stearyl Alcohol, Coconut Oil Fractions, Jojoba Oil, Sorbitan Stearate, Centella Oil, Evening Primrose Oil, Phospholipid PTC, Vitamin E, Vitamin B5, Vitamin B6, Grapefuit Seed Extract, Amigel Powder, Vitamin D, Amiox Antioxidant, Camellia Oil (Pelargonium Graveolens), White Tea Extract, Avocado Oil, fragrance.
Directions:
After cleaning and toning your skin, apply this light and re-hydrating lotion liberally all over your body. Great for after sun and swim care or winter dry skin.