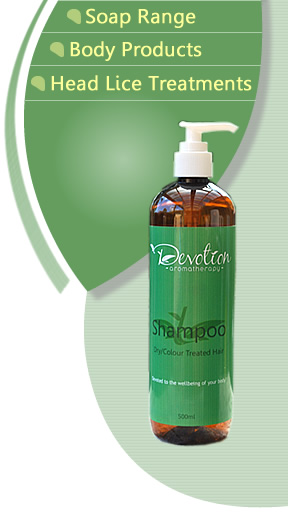 "BUG OFF" Head Lice Eliminator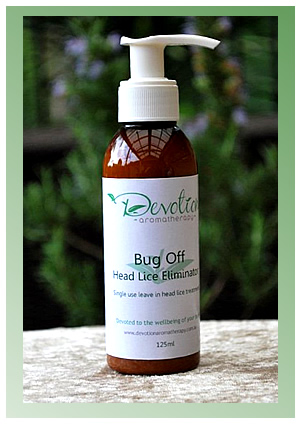 A gentle and effective way of eliminating Head Lice using a blend of Eucalyptus, Lavender and Geranium essential oils as the active ingredients in this product. Head Lice just don't like essential oils and the combination of them used in this product is designed to stop them in their tracks and at the same time be gentle on young heads.
Ingredients:
Purified Water, Cetearyl Alcohol, Vegetable Glycerine, Behentrimonium Chloride, Almond Sweet Oil, Grape Seed Oil, Phenoxyethanol, Caprylyl Glycol, Isopropyl Myristate, Cosmedia Guar, Amodimethicone, Octamethylcyclotetrasiloxane, Cetrimonium Chloride, Trideceth-12, Ceteareth-20, Isopropyl Alcohol, Citric Acid, 100% essential oils of Eucalyptus, Geranium and Lavender.

Directions:
1) Apply enough Bug-Off Head Lice Eliminator evenly to cover each hair strand from root to tip.
2) Detangle the hair with a normal comb or brush.
3) Leave the product in the hair all day or all night—you can use a shower cap to cover the hair during this time.
4) Divide hair into 3-4cm sections and, starting at the scalp, comb each section with a fine toothed lice comb.
5) After each stroke with the lice comb, wipe the product off onto a paper towel—remove all lice and eggs from the comb after each stroke.
6) After combing, wash hair thoroughly with Bug-Off Shampoo and then use Bug-Off Conditioner and Head Lice Deterrent for optimal protection against reinfestation.